JTB World is working with software development and consulting.
What can JTB World do for you?
JTB World is an Independent Software Vendor (ISV) and Systems Integrator (SI), developing software solutions, customizing existing software, solving problems and finding better, easier and quicker ways to do things. Outsource minor or larger development or customization projects to JTB World. We look forward working together with you. Your location does not matter since all contacts can be handled through email, phone or web-meeting. More than 4500 companies have selected our products or services.
JTB World is a family owned and operated company that since the start in 2001 in Sweden has worked successfully with small and large customers all over the world. JTB World is here to help increasing your productivity.
JTB World can help you create scripts and programs/apps for AutoCAD and its verticals, among them AutoCAD Architecture (ADT) based products, Revit platform ans Autodesk Forge (AutoCAD I/O). We can also create apps for software like BricsCAD, DraftSight, GstarCAD, CADopia, IntelliCAD, NanoCAD, progeCAD and ZWCAD or other products that support to be customized. We can create commands or apps to automate your work by using AutoLISP, VBA, C#, VB.NET or C++. To automate processing of DWG, IFC, RVT, DGN and other formats we can use ODA SDK (Open Design Alliance). JTB World has a lot of experience using, customizing and developing on the Windows platform for Autodesk and Microsoft products.
Please contact us if you would like to have something done, customized, developed, hire us for our services or if you have any other questions.
JTB World works close with several outsourcing companies making it possible to handle most any kind of software projects at any size as well as drafting and modeling services. This way we can offer software development services with excellent quality at a very economical cost on various platforms like Microsoft .Net, SharePoint, Java J2EE and LAMP, Enterprise Business Solutions using Oracle EBS, SAGE ACCPAC, Fusion MW, Open Source (PHP, MySQL, ROR), Mobility solutions, BIM solutions using AutoCAD and Revit, Oracle EBS, PeopleSoft and Cloud – Functional and Technical Consulting, Implementation and Upgrade Support and Managed Services, DBA Managed Services 2/7 on Oracle, MS SQL Server, MySQL and DB2, Cloud Operations and Infrastructure Management – Azure, AWS and Oracle, Messaging and Collaboration Services (SharePoint, O365, Skype for Business and One Drive), Infrastructure Managed Services, CRM Services: SalesForce.com and MS Dynamics – setup, configuration, integration and custom development services, Analytics as a Service – OBIEE, Informatica, BI Pub, Power BI, Azure BI and Tableau, IOT and ML offerings for Manufacturing Industries and Connected Factories.
Contact JTB World for more information.
JTB World experience and knowledge base
Databases, CAD, office programs, economic, building engineering, electronic engineering, real-time systems, hardware test systems, reporting are some types applications developed or used as development platforms.
Automation and integration of programs like MS Office (from version 95 up to 2016), MS Word, MS Excel, MS Access, MS Outlook, MS Visio,  AutoCAD, AutoCAD Architecture (Architectural Desktop), AutoCAD MEP, Civil 3D, Revit Architecture, Revit MEP, Revit Structure, NavisWorks, Mechanical Desktop, Autodesk Design Review (Autodesk DWF Viewer), BricsCAD, DraftSight, GstarCAD, NanoCAD, ZWCAD, MagiCAD HPV from Progman / Cadcom, MagiCAD Ventilation, MagiCAD Piping, MagiCAD Electrical, Rebis Structural, ProSteel 3D from Kiwi software, PDMS from AVEVA, Movex from Intentia, MS SQL Server, Adobe Acrobat, Adobe Reader (Acrobat Reader), PDF-XChange from Tracker Software, ProArc from Software Innovation.
Development are being or has been done with or using Visual Basic, VB.NET, C#, VBScript, Microsoft Visual Basic 2005 Express Edition, JavaScript, MS Office VBA, AutoCAD VBA, Autodesk Forge (AutoCAD I/O) API (HTTP REST API), AutoLISP, Visual Lisp, DCL for AutoCAD, NavisWorks API, ObjectARX ActiveX, Windows API, Delphi, Pascal, Plex C, Plex M, C, C++, Assembler, Comal, Modula-2, Rexx, Visual Rexx, Btrieve, SQL, Microsoft Basic, HP-Basic, Mac-Basic using software like DOS, Windows, NT, Windows Vista, AS/400 databases, IBM AS400 Client access, OS-2 and Unix, Visual Studio, Xceed, DevComponents, XML and more.
Experience of OO-programming, Domain-Driven Design (DDD), Test-Driven Development (TDD), patterns, refactoring, API, COM, COM+, ADO.NET, lean software development, SCRUM, Agile, Extreme Programming (XP), ERP, EDM, Engineering to Order (ETO), BIM.
Alpha/Beta tester for Autodesk; AutoCAD 2002 aka Kirkland, AutoCAD 2004 aka Red Deer, ADT 2004 aka Exeter, VIZ Render aka Kahn, AutoCAD 2005 aka Neo, ADT 2005 aka Juneau, AutoCAD 2006 aka Rio, ADT 2006 aka Rialto, AutoCAD 2007 aka Postrio, ADT 2007 aka Kyoto, AutoCAD 2008 (Spago), ACA 2008 (Kiasma), AutoCAD 2009 (Raptor), AutoCAD 2010 (Gator), AutoCAD 2011, AutoCAD 2012, AutoCAD 2013, AutoCAD 2104 (Keystone), AutoCAD 2015 (Longbow), AutoCAD 2016 (Maestro), AutoCAD 2017 (Nautilus), AutoCAD 2018 (Omega), AutoCAD 2019 (Pi), AutoCAD 2020 (Qubit) among others.
Jimmy Bergmark, Owner/Manager, System Architect and Senior Developer. Programming since early 1980ies and has used, customized and programmed AutoCAD based products since 1989.
Jimmy Bergmark has been working 9 years for the EPC (Engineering, Procurement and Construction) company Pharmadule Emtunga as an Architectural and Structural Engineer; CAD Manager, Database Manager, Development Manager, DevOps and System Manager. Jimmy developed an enterprise engineering database application (connecting CAD with production, purchasing and economy systems)  including support for Mechanical Completion (MC), Commissioning and Validation and was heading the expanding team of programmers and CAD managers. We made extensive use of Design for manufacturing and assembly (DfMA), BIM and Factory-in-a-box early on. 
Jimmy was a speaker at Autodesk University 2011.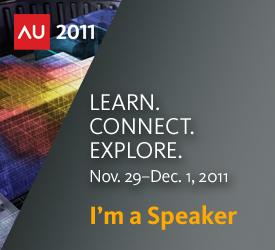 Jimmy is also blogging once in a while with news, tips & tricks, links and more.
JTB World is a Registered Microsoft Partner and member of MSDN (Microsoft Developer Network).
Jimmy Bergmark is member of ADN (Autodesk Developer Network) and an Autodesk Architectural Desktop 2006 Certified Expert (continuing keeping up with the latest versions).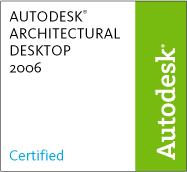 What others has said:
"JTB FlexReport is a must have utility for anyone with more than a handful of licenses if they truly want to understand where they stand with their software license inventory and usage. In addition to license inventory and usage, JTB Flex Report allows us to troubleshoot issues with our license server that would otherwise have likely went unnoticed."
"I've been looking for this feature in AutoCAD for years. I find myself many times in drawings where other users have erased the hatch boundary and I'm stuck with having to redraw the boundary from scratch. Now with you HatchB command, I'm a happy camper. Thanks a million!!!"
About SmartPurger - "this program is one of the best utilities I have seen in a long time ... I just purchased a copy yesterday and ran it on my network today cleaning up a few larger projects. Some drawings went to 10 % of their original size - finally a tool that can get rid of all that useless invisible data in the Architect's drawings. This will free up a lot of space on my server ...
Thanks for doing a great job and making it available for an affordable price !
" - Herbert Kornhuber - System Administrator / Technical Support - Hidi Rae Consulting Engineers Inc.
"I loaded up the program and ran it through a project, everything worked great. This program is awesome!!! Thank you for all your hard work and quick turn around time." - Happy client after delivery of a plug-in for ADT 2007 to automate extraction to a standard BOMA 1996 Excel spreadsheet. The solution was developed in Visual Studio 2005 / VB.NET.

SWEET…… Your customer service is impeccable… Thanks again!
Customers
JTB World has more than 4500 customers in the following countries around the world


JTB World has customers in all states in US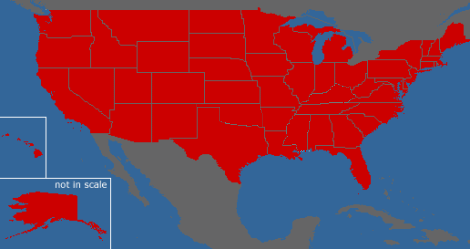 Click here for a list of JTB World customers