About | Download | Newsletter | System requirements | Purchase | Documentation | Version History | License agreement | Customers
About
The JTB_Align_Any and JTB_Align_Objects commands will copy and align your text, block or selection of objects at picked point of selected line or curve. Curve can be Arc, Circle, Polyline, Leader or 3D Polyline, in current space as well as nested inside Blocks or Xrefs.
Text will be aligned and placed at an the same offset distance as text in current dimension style. Block will be aligned and fit tangentially to curve. You can press TAB key or type F to flip aligned object(s) to either sides; Type O to move object(s) to specified offset distance; Type R to rotate object(s); Right click on line or curve to move object(s) rather than copy; Type U to undo previous action.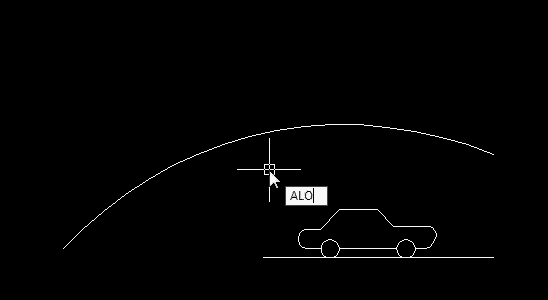 More interesting, if you pick on text or block, or on empty space, Match Text Content or Match Block command will run, help you easily manage your drawing's tags and symbol blocks.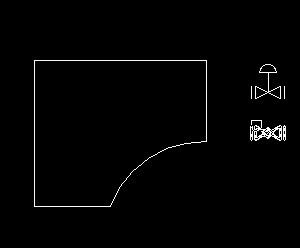 The "plus" commands are:
1. JTB_Make_Table (MTB): Make an ACAD table and MS. Excel table from texts.
2. JTB_Align_Quick (ALQ): Quickly line up texts and block's insertion points.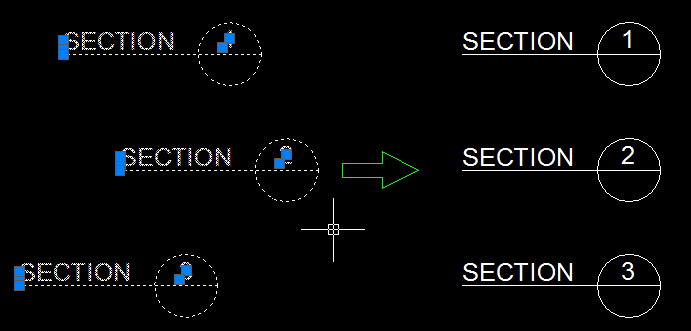 3. JTB_DimScale (DSC): Change the dimension scale and linetype scale accordingly
4. JTB_DimSpace (DSP): Adjust space within linear and aligned dimension objects.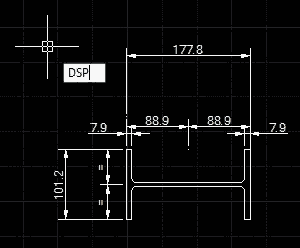 5. JTB_DimBreak (DBR): Break dimensions lines, or trim/extend dimensions extension lines.
Download
Trial version usage is limited to drawings with less than 500 objects in model space. Support is available during the trial as well as after purchase.
JTB Align Plus for AutoCAD can be purchased on Autodesk App Store. JTB Align Plus Trial for AutoCAD can be downloaded here.

If purchase has been done via Autodesk App Store the download is available on the Autodesk App Store My Downloads page. Sign in with the same account used when purchasing.
Download JTB Align Plus for BricsCAD and AutoCAD (both as trial and for customers) 
Download JTB Align Plus for GstarCAD v3.7
System requirements
Operating system: same as the CAD software is running on.
Compatible with AutoCAD versions (2012 and up to AutoCAD 2023). Works with all flavors/verticals based on AutoCAD like AutoCAD Architecture (ACA), AutoCAD Civil 3D, AutoCAD Electrical , AutoCAD Map 3D, AutoCAD Mechanical, AutoCAD MEP (AMEP, ABS), AutoCAD P&ID, AutoCAD Plant 3D, Autodesk Advance Steel.
Compatible with BricsCAD and GstarCAD.
Contact us for older versions or for other CAD software.

JTB World is an Autodesk Authorised Developer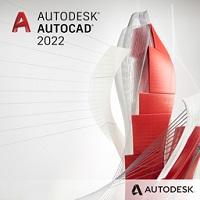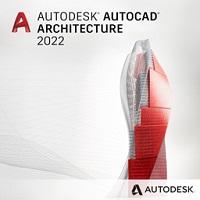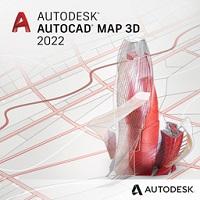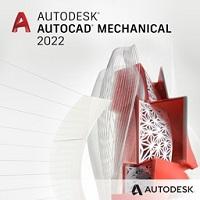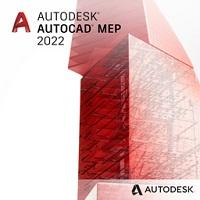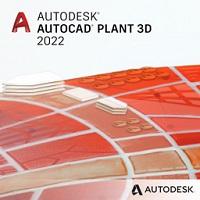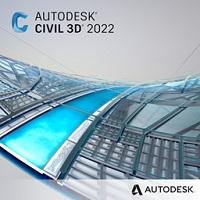 Purchase
25 USD for one license of JTB Align Plus or less depending on the quantity of licenses.
Purchase JTB Align Plus from the Autodesk App Store site.

New license: 25 USD for one license or less depending on the quantity of licenses. 
Upgrade license: 12 USD for one license less depending on the quantity of licenses. If you purchased on or after April 25, 2020 the upgrade is free of charge. 
If you have really many users that you want to give access to this software we can discuss a discounted price based on your particular situation. Educational discounts available.
The license is perpetual. Support and upgrades is included for a minimum of 2 years after purchase. If you have more than one computer and you are the only user of the application one license is enough. 
See activation instructions here: JTB World Apps Licensing. Before activated, the app will run for 30 days without limitations, after this it will only work on drawings with less than 500 objects in model space.
If purchase has been done via Autodesk App Store the download is available on the Autodesk App Store My Downloads page. Sign in with the same account used when purchasing.
If your company is tax exempt note that BlueSnap does not currently offer a way to prevent tax from being charged on orders. We need a copy of the tax exempt certificate to refund the tax if already paid.
Available payment methods depending on country where payment is done from: Local Bank Transfer (Canada), Wire Transfer to Canada, Interac e-Transfer, Cheque (to Canada). Via BlueSnap (Global Payment Gateway) these methods may be available (not a complete list as it is updated from time to time by BlueSnap): Credit card (Visa, Master Card, American Express, Discover, Diners Club, JCB, Carte Bleue), PayPal, Local Bank Transfer, Wire Transfer, ACH, Google Pay, UK Direct Debit, Smart Debit, Real-time Bank Transfer, Electronic Check (ECP), Apple Pay, Skrill (Moneybookers), WebMoney, Sofort, Giropay, iDeal, ENETS and Alipay (SEPA (Single Euro Payments Area) Direct Debit, PaySafeCard, Ukash, cashU, Boleto Bancario, Boleto Bancario can be made available upon request) - Refund policy
Version History
Most recent and previous versions:
2022-04-25 - version 4.5.0

Added Autodesk AutoCAD 2023 support.

2021-07-09 - version 4.4.0

Remove messages about uninstallation in very-silent installation mode.
2021-04-13 - version 4.3.2
Added AutoCAD 2022 support
2020-07-25 - version 4.3.1
2020-05-08 - version 4.3.0
Added AutoCAD 2021 support
2019-08-12 - version 4.2.1
Fixed write permission issue in app's folder
2019-07-04 - version 4.2
Update of the installer.
Issues fixed related to having other JTB World apps installed.
2019-03-28 - version 4.1
Update of the installer. It is recommended to uninstall the old version first
Added  AutoCAD® 2020 support
Minor bug fixes
2018-02-22 - version 4.0 update
Added AutoCAD 2019 support. No change in version number.
2018-02-19 - version 4.0
Only updated for BricsCAD:

Added support for BricsCAD V18
Network license implemented.
Fix bug in Help button on dialogs
Fix bug made images not loaded in Align Object
Fix bug in Align Any > Rotate option
2017-03-21 - version 3.7 update
Added support for AutoCAD® 2018
3.7
Fixed bug that did not release highlight entities.
Minor change.
3.6
Fixed bug in AutoCAD 2016 when geometry center osnap is ticked.
Added support for AutoCAD® 2017
3.5
Added support for AutoCAD® 2016
Fix slide image side-effect bug
Fix bug when working in paper space's viewport
Upgrade error handler functions
Added digital signing of MSI file

3.4
Fix run-time error in 3.3 version
Fix bug when align on scaled block

3.3
Esc key now just step back 1.
The command prompt now look much better.
There is key + and - add to enhance offset move.
ALA command now take VIEWTWIST into account, therefore if your viewport is twisted, texts are still upward.
Match text content added to multipleader as well.
Fixed bugs in DimSpace, DimBreak, Align Any command.

3.0
Upgrade Align Text command to Align Any which works with block.
Embedded Match Text or Match Block functions to Align Any command.
Upgrade Align Objects command.
Enable Undo in 2 Align commands.
Add JTB Align Plus Settings command.

2.1
Change the way enter keywords of Flip, Mirror, Rotate or Offset to familiar Autodesk AutoCAD gesture: type key then enter.

2.0
Change application's name to Align Text Plus. 
New ribbon interface. 
Add 5 commands: Align Object, Align Quick, Make Table, DimSpace and DimBreak. 
Works with all AutoCAD Verticals. 
 
1.4
Fix error when working with annotative dimstyle.
Compatible with Civil 3D.
Enable working with 3D Polyline
Fix error when running in different Autodesk® AutoCAD® language.

1.3
Enable align Texts on Circles.
Using Right click to move Texts.
Add 2 commands: Dimscale and Match Text (==)
Refine functions and create new ribbon interface.

1.2
Works with Attributes, nested lines, arcs or polylines.
License agreement
The license agreement is found here.
Customers


10 DESIGN
BRC IMAGINATION ARTS
Hayward Baker Inc.
NGCB
Kopplin Group
Smurfit Kappa
van der Meer Consulting
ESCON GmbH
Thomson Architectural Group, Inc.
Deep South Crane
Mario Associates
asm advisory
Daly.Smith
DME Alliance Engineering Consultants, Inc.
Engesur
LandsteinerGmbH
EG Controls
GGGAE
Auditoria Services
Appledore Marine Engineering
Vesta Terminals
Mapitec Engineering & Consultancy
OHM Advisors
Graña y Montero S.A
Contact us for any questions, wishes or comments.