Skip to Main Content Control Panel System Users Menus Content Components Extensions Help User Menu JTB World JTB World Articles: Edit Main content begins here Save Save & Close Save & New Save as Copy Versions Close Help Preview Title * AutoCAD Architecture 2010 aka Botta. Alias autocad-architecture-2010 Content Images and Links Options Publishing Configure Edit Screen Permissions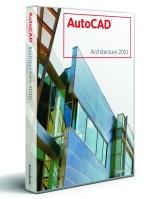 AutoCAD 2010 news that are also relevant for Autodesk Architectural 2010.
The DWG file format is new and not compatible with older versions.
New and/or enhanced functions
UI Contextual Tabs
New, streamlined user interface that offers an optimized organization of tools for quicker access to tools and commands.
Endcap Editing
Wall endcap editing has been improved by joining Trim and Extend commands with
Fillet and Chamfer, allowing walls to be designed in the same way they will be constructed.
Wall Cleanup
New wall cleanup editing capabilities help improve wall drafting productivity with
improved component level tools for angled, cornered, and intersecting walls.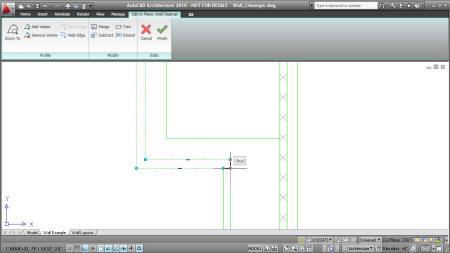 Common AutoCAD commands such has Trim and Extend have been joined by Fillet
and Chamfer, providing more control in designing walls as they will actually be
constructed in the field.
A new Space Separator tool has been added, allowing users to automatically divide
spaces that are not bound by walls with plain AutoCAD linework.
A new flip text position grip for AEC Dimensions has been added, giving users
additional control over the placement of text.
More accurately design and annotate drawings with an improved stairs feature,
allowing the inclusion of a distinct "ramp" type, which comes complete with its own
display and annotation tags (Percentage Tag, Degree Tag and Numeric Tag).
Part files and assemblies from Autodesk® Inventor® software can be exported to
AutoCAD Architecture software as MV Blocks, meaning that 2D and 3D views of the
imported content is possible.
When exporting designs via industry foundation class (IFC), relevant space boundary
information is now attached for proper energy analysis for AutoCAD® MEP software.
---
Tips & Tricks
If you have .NET code that worked with older versions you need to recompile.
---
Updates & Service Packs.
Autodesk IPv4 Network License Manager for Windows
Certified Hardware XML Database Update
AutoCAD® Architecture 2010 Update 2
Autodesk IPv6 Network License Manager for Windows
AutoCAD Architecture 2010 Product Update 1
FLEXnet Licensing Side-by-Side Hotfix
Regapp ID Cleanup Utility for AutoCAD 2010
Scale List Cleanup Utility for AutoCAD 2010
FLEXnet Licensing Hotfix for 64-bit Windows
Register Today Proxy Licensing Hotfix
Localization Hotfix - localized AutoCAD commands are not recognized in the first attempt
Startup Error and Text Editing Hotfix
Raster Design 2010 Hotfix for Licensing and Civil 3D Feature Update
MeasureGeom Hotfix
Hot Fix for German Open Light 64 bit installer
Share with Autodesk Seek Hotfix
Workflow Toolkit Hotfix
Toggle editor Status Published Category * Uncategorised Featured Yes No Access Public Language All Tags Type or select some options Version Note Joomla! 3.8.4 — © 2018 JTB World View Site0Visitors1Administrator0MessagesLog out