Here are products from DansMark Software Solutions JTB World recommends. If you purchase any of the products please state JTB World as reseller.
Drawing2lisp_converter
Drawing2lisp_converter can convert drawings and details to AutoLISP code that can be adjusted so that for example some dimensions are dynamic. This will speed up repetitive work and the next time you create a version of the detail it is done automatically based on your input.
This software creates base-code programs of your AutoCAD drawings & details, and can be parametrically linked together to automate your whole drafting process!
Drawing2lisp_converter.lsp can help you convert drafting hours/days/weeks, into seconds/minutes/hours!
Custom-Railing-Designr
Custom Railing Designr is a lisp routine that draws any size Custom Railing using the Custom Designs you pick inside the Custom Railing Designr dialog.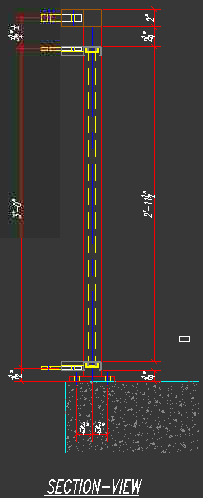 Other products available from DansMark Software Solutions are:
• AngleMaster
• BoltMaster 2D
• BoltMaster 3D
• Base-PlateMaster
• BeamMaster 3D
• CatwalkMaster Discontinued
• ClipMaster
• ColumnMaster 3D
• ConnectMaster 3D
• Cast-In-Stone New
• Custom Railing Designr New
• DetailMaster
• DraftMaster
• Draw 'T Lisp
• Drawing2Lisp_Converter New
• ElevationMaster
• GridMaster 3D
• GangwayMachine 3D New
• LadderMaster
• RailMaster Discontinued
• ScaleMaster Discontinued
• SectionMaster
• Sloped Railing Designr New
• SlotMachine
• Smart Drawings New
• StairMaster Discontinued
• StrutMaster 3D
• Wall-Rail Detailer New
• WeldMaster
• Weld Configurator
• X-BraceMaster